Unborn Children Brutally
Mutilated & Murdered in USA
since Sharon Brown Christopher
became a bishop
of The United Methodist Church
September 1, 1988
Watch this for 60 to 90 seconds
and see what happens!
There are no other active bishops serving from the time Sharon became a bishop. So she can claim more unborn children have been mutilated and murdered under her "watch" than that of any active bishop presently serving in the United Methodist Church. But it is doubtful that you will see this noted in the records of her conference!

Sharon retired on September 1, 2008 -- as of that date approximately 26,268,507 unborn children were mutilated and murdered in the womb during her years as a bishop -- of that number of victims, there would have been some just seconds away from being born but their skulls were punctured and the brains sucked out -- none can survive that kind of treatment. How often did you hear Sharon speak out against this abominable practice that is so widely accepted in the "land of the free and the home of the brave?"

One of the longest term bishops in recent times to serve has been Joe Yeakel. He was elected to office of bishop in 1972 and served for 24 years, retiring in 1996. Over those years there were at least 30 million or more unborn children mutilated and murdered by deliberate choice! What is very unsettling to think about is this -- of those 30 million, a number would have become members of the United Methodist Church if they would have been permitted to live -- who knows what contributions these would have made, but we will never know, will we?
As detective Columbo would say, "There's just one more thing..."
Update: April 20, 2013: Things have changed a bit since the sending of letters etc as mentioned just below. I still send out a copy of the letter to the president, but it is done now in mainly 2 ways. Having just purchased a new A-I-O printer capable of sending fax messages, I am now using it to send copies of letter to the president by fax to the active bishops, and also to politicians, foreign embassies in DC, newspapers, etc. My contact with the retired bishops involves sending a copy of the presidential letter by email.
I have been sending personal letters to each of the UMC bishops for quite some time. In fact, a number are retired to whom I have written prior to their retirement. In the letter they receive I enclose a copy of the letter which I send to the president and/or the vice president -- see Letter to Barack Hussein Obama. A copy which had been sent to President Bush is at Mr. President, We Need to Get Our Own House in Order First! -- if you go to these letters, use return feature on your web browser to return to this area. Letter is sent to the president/vice president about once every week or 10 days or so. I raise the abortion issue along with other matters of deep concern. I am going around about the 4th time or so in some cases in regard to those who have not yet responded. At the bottom of the letter is a copy of the poster which you will see below about a moral wrong and a constitutional right. Maybe that sparked some of the phone calls to which I made reference earlier. Here is a copy of the present letter which is sent out regularly to some bishop (who has not responded) somewhere in the good old U.S. of A:
Date

Bishop (name)
address
city & state

Dear Bishop (name):

Enclosed please find copy of letter which is being sent to the president and vice president on a regular basis. I try to get this to them at least once a week or every 10 days.

You will note that the letter raises a number of issues that are critical to the well being of our nation.

Some of those are extremely critical, such as the violent murders of over 48 million unborn children over a 34.7 year period, and have not been seriously addressed by elected officials nor by a majority of church leaders. We just turn our heads the other way, vainly deny what is really happening and how Almighty God views such antics in a nation which claims to be a "nation under God!"

I had written to you previously and enclosed the letter to the president, but did not receive a response from you as I have from a number of other bishops. I assumed, therefore, that you did not get the letter, so I am sending it again.

Still contending at www.crrange.com and blogging at http://cdharriger.blogspot.com

Clayton D. Harriger
Elder in full connection, W. Pennsylvania Annual Conference, The United Methodist Church
Encl: Letter to President Bush and Vice President Cheney -- now updated to present resident of the White House and his assistant :-(

N O T E: image of the moral wrong poster you see below appears here in each letter to bishops and others
In addition to writing to the above mentioned people, personal letters (with copy of letter to president enclosed) are sent to members of the U.S. Congress, the president's cabinet, ambassadors of foreign nations stationed in Washington D.C., and leaders of foreign nations. Rarely are there responses, but interesting replies were received from Tony Blair's office and the Queen of England -- in the case of Queen Elizabeth, it was her secretary who sent the reply, but made some interesting remarks!
Once in a while a remark is made that it will do no good -- it's a waste of time, expense, etc. My response is always the same -- when I stand before my Lord and give my personal accounting as to what I have done in service to Him, I want to be able to say, "At least I tried to sound the trumpet warning and to reveal God's eternal truth in every way I could!" Persons such as Jeremiah, Ezekiel, Amos and others are noble examples of fulfilling God's calling without showing much of anything by way of response to their messages! Repentance from all sin was a most unpopular concept in their generations just as it is now, if not more so! And it was primarily political and religious leadership which contributed to the state of ethical, moral, and spiritual corruption at the time those prophets lived!
---
A Significant Selah Moment!
---
O LORD, how long shall I cry, and You will not hear? even cry out to You, "Violence!" And You will not save. Why do You show me iniquity, and cause me to see trouble? For plundering and violence are before me; there is strife, and contention arises. Therefore the law is powerless, and justice never goes forth. For the wicked surround the righteous; therefore perverse judgment proceeds.


Habakkuk 1:2-2 (NKJV)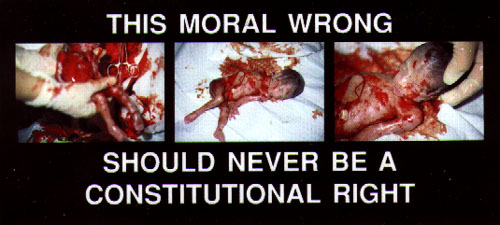 For the wrath of God is revealed from heaven against all ungodliness and unrighteousness of men, who suppress the truth in unrighteousness....


It is time for You to act, O LORD, for they have regarded Your law as void. Therefore I love Your commandments more than gold, yes, than fine gold! Therefore all Your precepts concerning all things I consider to be right; I hate every false way.


Romans 1:18; Psalm 119:126-128 NKJV
March 12, 2007
August 31, 2007
May 1, 2008
August 18, 2008
September 1, 2008
November 18, 2008
April 18, 2013
September 6, 2016


Clayton D. Harriger
Elder in Full Connection
Western PA Annual Conference
The United Methodist Church
and presently pastor of
Gipsy Christian Church (Disciples of Christ)
Gipsy, PA
AND Non-Affiliated registered voter, Cambria Co. PA
---
T O P


For comments, complaints, or just plain axe-grinding, contact C. D. Harriger by clicking on Penelope, efficient mail hostess of Circuit Rider's Range, and she will set up the email form for you to fill out and send on its way


The poster above is copyrighted by The Center for Bio-Ethical Reform and is used with these folks' permission. You can visit them at Center for Bio-Ethical Reform to better inform yourself of the significant work they are doing in the Genocide Awareness Project.