E A N'S

H O T O

L B U M
---
Music Title: Forever in Love

---

Jean's Photo Album Index
---


Hello and welcome to Jean's Photo Album! I've been getting to know this couple pretty well and they are truly an odd couple -- the main reason for that is the male partner in this situation! Anyway, they met at their home church, even though the families knew each other for a couple generations, Jean's mother and Clayt's mother being neighbors and school classmates in their younger years. Clayt and Jean first started dating in the summer of 1951 and as you see, this started something that has been going on for quite a few years now. As mentioned at Jean's Place, they were just a couple of kids when they got married -- she was 17 and he was 19 -- both had graduated from high school when they were 16 and then the romance really developed during Jean's senior year in high school and a year after she graduated, she was a bride and headed for North Carolina! You will be seeing a photo record as the honeymoon unfolds over the years! Photos will be added in weeks to come, so we invite you to return from time to time.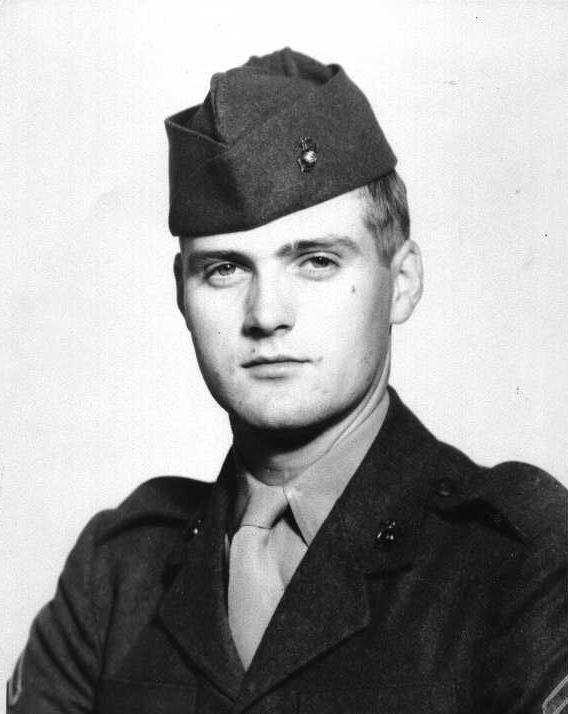 Jean - Sligo PA High School '52


Clayt - USMC May '53
Well, you expected it to happen didn't you?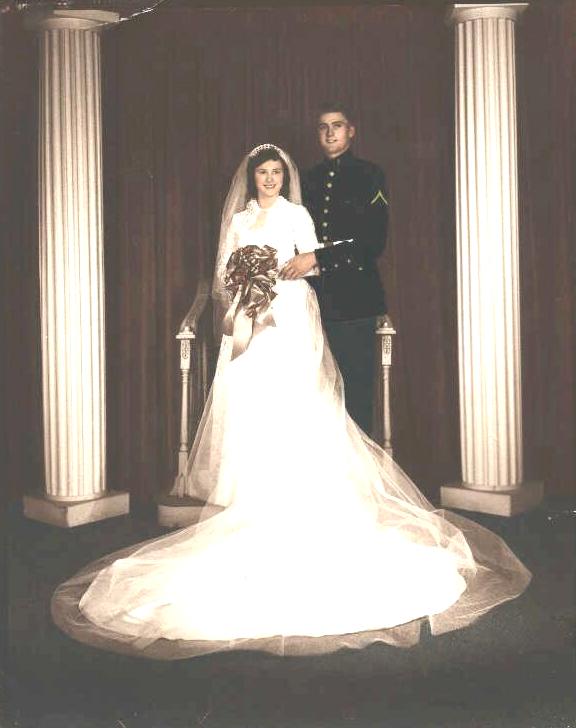 Pfc and Mrs. Clayton D. Harriger
Monroe Chapel Methodist Church - RD 1 Sligo PA
June 13, 1953
More photos to placed here in days to come -- got to
fill in the gap between what you see above and what you see below!

Home, after retiring from 37 years in United Methodist ministry
Located in Laurel Highlands of south central Pennsylvania
Belsano PA which is about 20 miles north of Johnstown





Clayt and Jean after a few miles down "Honeymoon Lane!"
and still "Forever in Love!"
---
Return to other places on Circuit Rider's Range
---
Range 1 (Home Area)
Bird's Eye View of Circuit Rider's Range
What's New on Circuit Rider's Range
CR's Leap of Faith! OR The WHOLE Spread of CR's Range!

More family background and history at:
Circuit Rider's Closet
Jean's Place
Email cdharriger@hotmail.com
Copyright

2000, 2001 Clayton D. Harriger