Unborn Babies Killed
since Roe vs. Wade
January 1973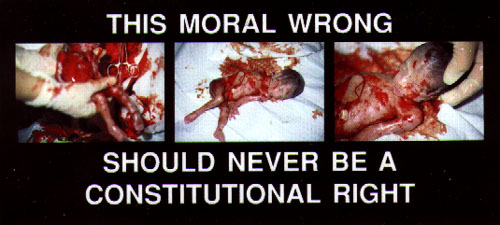 Banner

Center for Bio-Ethical Reform
and used with their permission.
Could it be?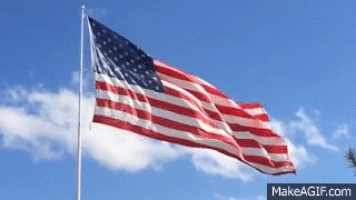 That the nation living under this banner by refusing to



repent of its "shedding of innocent blood" will end up
like this?



As we approach the 2008 presidential election, there is no evidence that any of the big names, with mouths to match, have any real concern for the victims of the United States' version of holocaust -- such as Hilary Clinton, Barack Obama, and others in both Democratic and Republican parties -- and the new speaker of the House of Representatives, Nancy Pelosi, while she is a self-appointed authority on a lot of things, has not shown a particle of concern for the millions of unborn victims who have been part of the greatest massacre to occur in the history of the United States!
---
Take a Selah Moment!
---
Moreover the word of the LORD came to me, saying, "Now, son of man, will you judge, will you judge the bloody city? Yes, show her all her abominations! Then say, 'Thus says the Lord GOD: "The city sheds blood in her own midst, that her time may come; and she makes idols within herself to defile herself. You have become guilty by the blood which you have shed, and have defiled yourself with the idols which you have made. You have caused your days to draw near, and have come to the end of your years; therefore I have made you a reproach to the nations, and a mockery to all countries."'


[Ezekiel 22:1-4 NKJV]

"Make a chain, for the land is filled with crimes of blood, and the city is full of violence. Therefore I will bring the worst of the Gentiles, and they will possess their houses; I will cause the pomp of the strong to cease, and their holy places shall be defiled. Destruction comes; they will seek peace, but there shall be none. Disaster will come upon disaster, and rumor will be upon rumor. then they will seek a vision from a prophet; but the law will perish from the priest, and counsel from the elders. The king will mourn, the prince will be clothed with desolation, and the hands of the common people will tremble. I will do to them according to their way, and according to what they deserve I will judge them; then they shall know that I am the LORD!"


[Ezekiel 7:23-27 NKJV]
Take me up to the distress "signal!"
Return to or Sneak a Peek at C. D. Harriger's BLOG at
Musings of a Maverick!
CR's Leap of Faith! OR The Whole Spread of CR's Range
Bird's Eye View of Circuit Rider's Range
What's New on Circuit Rider's Range?
OK -- Why the Heavy Emphasis on the Abortion Issue?

For other areas related to the above subject go to:

United States Holocaust Gallery
Fighting for Your Life!
Human Life Is Sacred!
Hypocrites' Hall of Shame!
Compiled by Clayton D. Harriger, July 2000
Email: cdharriger@hotmail.com