Those who believe (in the Qur-an), those who follow the Jewish (scriptures), and the Sabians, Christians, Magians, and Polytheists, Allah will judge between them on the Day of Judgment: for Allah is witness of all things.


Al-Hajj 22 Verse 17 (Quran)
Two Faiths
They are the two most mentioned faiths in happenings around the world. In their purest expressions they are totally incompatible although efforts to bridge the "gap" between them are being made in some places such as the United States. There are those who say that Christianity and Islam can "work together" and dialog is needed in order to have mutual understanding and respect for each other's faith.
The approach by each in advancing their faith is in sharp contrast. Islam is quite militant and if "infidels" (this includes Christians, Jews, and all unbelievers) do not convert to Islam then there is sanction at times to kill them.
And slay them wherever ye catch them, and turn them out from where they have turned you out; for tumult and oppression are worse than slaughter; but fight them not at the Sacred Mosque, unless they (first) fight you there; but if they fight you, slay them. Such is the reward of those who suppress faith.--- Al-Baqarah 2 Verse 191 (Quaran)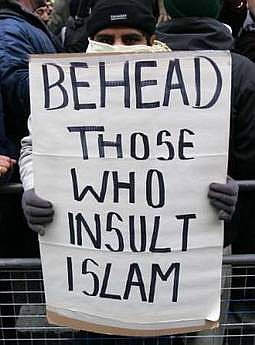 Photo from "peaceful" demonstration in London, England
"You have heard that it was said, 'You shall love your neighbor and hate your enemy.' "But I say to you, love your enemies, bless those who curse you, do good to those who hate you, and pray for those who spitefully use you and persecute you, that you may be sons of your Father in heaven; for He makes His sun rise on the evil and on the good, and sends rain on the just and on the unjust." --- Jesus in Matthew 5:43-45 (Holy Bible)
Christianity in its purest expression says to all who are not Christian, "God loves us all and gave His Son, Jesus, for the sins of the entire human race – repent of your sins and receive Him as Savior and Lord of your life. Experience the joy of being totally forgiven and know the peace of God." The choice is entirely up to the person confronted with the call – no gun to the head – no knife to the throat. If the offer is rejected, so be it – no retaliation will be taken.

Two Books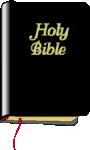 All Scripture is given by inspiration of God, and is profitable for doctrine, for reproof, for correction, for instruction in righteousness, that the man of God may be complete, thoroughly equipped for every good work. --- 2 Timothy 3:16,17 (Holy Bible)

Allah hath purchased of the Believers their persons and their goods; for theirs (in return) is the Garden (of Paradise): they fight in His Cause, and slay and are slain: a promise binding on Him in Truth, through the Law, the Gospel, and the Qur-an: and who is more faithful to his Covenant than Allah? Then rejoice in the bargain which ye have concluded: that is the achievement supreme. --- At-Tauba 9 Verse 111 (Quran)
Practitioners of both faiths insist that their respective holy books are of divine origin -- well, you do have to make an exception in Christianity -- the Christian faith has been seriously undermined by a bunch who hold titles such as "theologian," "seminary professor," church leaders such as "bishops," "pastors," and some laity sitting in church pews who do not accept the Bible as being divinely inspired, much less the authority on matters of the Christian faith and the practicing of that faith. There is far more agreement and unity among Muslims and the place the Quran holds in their faith on a daily basis. On a face to face confrontation about the issue of whose book is really the inspired authority, there are a number of Christians who would have to back down after the Muslim has spoken! While the Muslims may not realize it, they have some "allies" within the ranks of Christians (those aforementioned apostates) -- if you are going to shipwreck anyone's faith, the best place to start is to tear the sacred book to shreds with rapid fire denials! Try attacking the Quran as the Christians' Bible has been attacked and see what happens very quickly!
But there are still a few of us continuing to battle it out in the trenches somewhere vehemently insisting that the Scriptures comprising a total of 66 books and known commonly as the Holy Bible have their origin with God Who took about 1,500 years and used over 40 individuals to record the most important body of information ever to come into existence in the history of the human race. It is a record revealing Who God is, who humans are, their basic root problem, and what God did to bring about the perfect remedy to that problem, -- the giving of His only begotten Son for the sins of the entire human race -- Jesus' sacrifice on the cross has made possible total forgiveness and the assurance of a place in His eternal Kingdom forever! God's revelation also makes clear how His plan for His creation will result in a sin-free and eternal place of habitation for His people!
The greatest contrast between the Holy Bible and the Quran is in the truth that God took the humilating step to become human -- the adorning of Himself with flesh, muscle, bone and blood in the Person of Jesus Christ. Allah never did such a thing. There is mention in the Quran about Allah forgiving etc. but not one word about Allah sacrificing himself and providing an atonement for the sins of humans! Think on this for a bit:
In the beginning was the Word, and the Word was with God, and the Word was God. He was in the beginning with God. All things were made through Him, and without Him nothing was made that was made..... And the Word became flesh and dwelt among us, and we beheld His glory, the glory as of the only begotten of the Father, full of grace and truth. --- John 1:1-3, 14 (Holy Bible)

For to this you were called, because Christ also suffered for us, leaving us an example, that you should follow His steps: "Who committed no sin, nor was guile found in His mouth"; who, when He was reviled, did not revile in return; when He suffered, He did not threaten, but committed Himself to Him who judges righteously; who Himself bore our sins in His own body on the tree, that we, having died to sins, might live for righteousness; by whose stripes you were healed. For you were like sheep going astray, but have now returned to the Shepherd and Overseer of your souls. --- 1 Peter 2:21-25 (Holy Bible)
Two Deities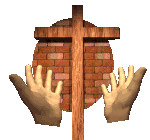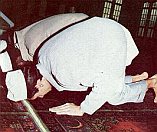 It comes down to the living God Who has revealed Himself in three-fold form in the Person of God the Father, God the Son (Jesus Christ), and God the Holy Spirit versus Allah, deity of those practicing the Muslim faith. Muslims are highly critical of Christians and accuse us of being polytheists because of our doctrine of the holy Trinity as mentioned. A statement in the Quran refers to Abraham as being true to the faith and not guilty of adding "gods with Allah."
Ibrahim was not a Jew nor yet a Christian; but he was true in Faith, and bowed his will to Allah's (which is Islam), and he joined not gods with Allah. --- Al-i-'Imran 3 Verse 67 (Quran)
Some Muslim web sites are insistent in pointing out that Jesus is not God and cite a few New Testament references in an effort to make their case. These are statements which in context underscore the self imposed limitations Jesus took upon Himself in His humanity as the son of man. But other statements point to His deity such as His claim that He and the Father are one and in the statement to Philip, who wanted to be shown the Father – "He who has seen me has seen the Father." And how about that response Thomas made upon seeing Jesus for the first time after Jesus had been resurrected from the dead – "My Lord and my God."
The conclusion of this "conflict" – if a Christian who has experienced the new birth by repenting and receiving Jesus as Savior and Lord struggles with trying to understand the reality of the holy Trinity, then how can we expect one who is yet in an unregenerate spiritual condition to even begin to appreciate the truth that God has chosen to reveal Himself in three distinct forms?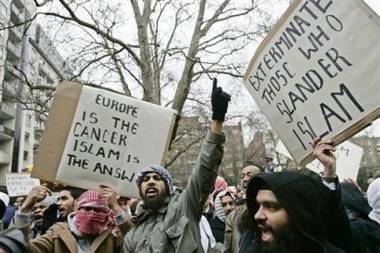 Photo from "peaceful" demonstration in London, England
Eventually a showdown will come – a mighty worldwide military mega-force headed up by an individual commonly referred to as the Antichrist. You can read the details in the closing chapters of the book of The Revelation in the New Testament. Allah does not figure prominently in this great battle, but Jesus Christ does. And guess Who the winner is – well, just read it for yourself! In fact, it seems that Allah got lost in the dust somewhere along the way!
At the beginning of this little essay was a statement about a time coming when every knee will bow and every tongue will confess that Jesus Christ is Lord to the glory of God the Father. Add to that this interesting statement from Revelation 11:15 (Holy Bible):
"Then the seventh angel sounded: And there were loud voices in heaven, saying, 'The kingdoms of this world have become the kingdoms of our Lord and of His Christ, and He shall reign forever and ever!'"
Muslims will certainly dispute all this – to them Allah is the one who eventually take charge.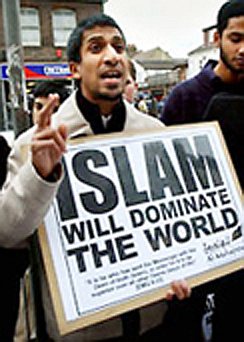 Photo from "peaceful" demonstration in London, England
The Jews say: "The Christians have naught (to stand) upon"; and the Christians say: "The Jews have naught (to stand) upon." Yet they (profess to) study the (same) Book. Like unto their word is what those say who know not; but Allah will judge between them in their quarrel on the Day of Judgment. --- Al-Baquarah 2 Verse 113 (Quaran)
Looks like we'll just have to wait and see how this all pans out, will we not? But as for me and my house, we're putting our trust in the Lord Jesus Christ, the living God, Who became human, died for our sins on a cross, rose again from the dead, and has promised to come back to this troubled world at some time in the future!
We are bound to thank God always for you, brethren, as it is fitting, because your faith grows exceedingly, and the love of every one of you all abounds toward each other, so that we ourselves boast of you among the churches of God for your patience and faith in all your persecutions and tribulations that you endure, which is manifest evidence of the righteous judgment of God, that you may be counted worthy of the kingdom of God, for which you also suffer; since it is a righteous thing with God to repay with tribulation those who trouble you, and to give you who are troubled rest with us when the Lord Jesus is revealed from heaven with His mighty angels, in flaming fire taking vengeance on those who do not know God, and on those who do not obey the gospel of our Lord Jesus Christ. These shall be punished with everlasting destruction from the presence of the Lord and from the glory of His power, when He comes, in that Day, to be glorified in His saints and to be admired among all those who believe, because our testimony among you was believed. --- 2 Thessalonians 1:3-10 (Holy Bible)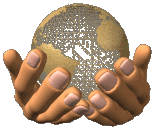 ---
A Significant Selah Moment!
---
O LORD, how long shall I cry, and You will not hear? even cry out to You, "Violence!" And You will not save. Why do You show me iniquity, and cause me to see trouble? For plundering and violence are before me; there is strife, and contention arises. Therefore the law is powerless, and justice never goes forth. For the wicked surround the righteous; therefore perverse judgment proceeds.


Habakkuk 1:2-2 (NKJV)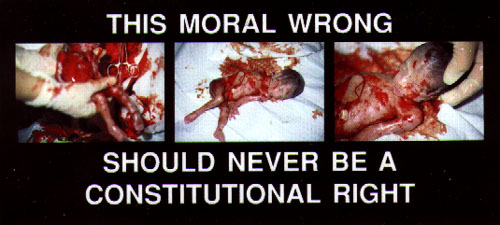 For the wrath of God is revealed from heaven against all ungodliness and unrighteousness of men, who suppress the truth in unrighteousness....


It is time for You to act, O LORD, for they have regarded Your law as void. Therefore I love Your commandments more than gold, yes, than fine gold! Therefore all Your precepts concerning all things I consider to be right; I hate every false way.


Romans 1:18; Psalm 119:126-128 NKJV
September 10, 2007
Clayton D. Harriger
Elder in Full Connection
Western PA Annual Conference
The United Methodist Church
and former pastor of
Gipsy Christian Church (Disciples of Christ
Gipsy, PA
AND Non-Affiliated registered voter, Cambria Co. PA
---
For further references on other critical issues of today, see:
[NOTE: Use return feature on your browser to come back here]

[NOTE: Use return feature on your browser to come back here]
---
T O P
For comments, complaints, or just plain axe-grinding, contact C. D. Harriger by clicking on Penelope, efficient mail hostess of Circuit Rider's Range, and she will set up the email form for you to fill out and send on its way


The poster above is copyrighted by The Center for Bio-Ethical Reform and is used with these folks' permission. You can visit them at Center for Bio-Ethical Reform to better inform yourself of the significant work they are doing in the Genocide Awareness Project.